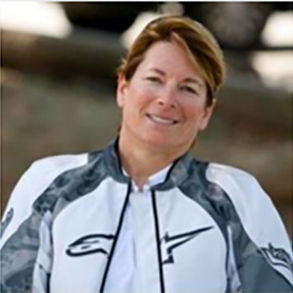 Managing Director / Owner
23-year Kawasaki corporate marketing executive turned motorcycle, powersports, marine and RV industry recruiter specializing in "pre-vetted" high-performance pros at all levels. Seven years of success placing permanent and contracted team members. Also offering business and management consultants and corporate sales trainers to fine-tune your operation and grow your bottom line.
About Me
Passionate about helping people grow their careers and helping organizations grow their profits. Passionate for helping young kids (former foster Mom) and members of our senior community. Passionate for all things that go zoom and exploring nature. Current favorite whips include a Malibu Wakesetter 22 MXZ, Coachman Freedom RV, Kawasaki Ninja 650, Kawasaki Z650, Kawasaki KX250F, and a couple of trekking poles.

My Experience
ACTION Recruiting has successfully placed candidates at all levels with Harley-Davidson, powersports and European motorcycle dealerships from coast to coast. We also work with OEMs and after-market companies.