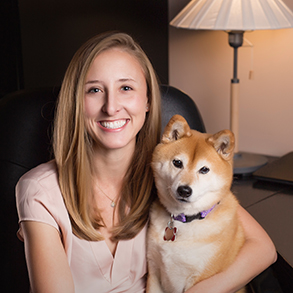 As a recruiter, my philosophy is that I cannot make a client hire one of my candidates nor can I make a candidate take a position. My job is to present people with opportunities and guide them through the process. In that respect, I believe in being up-front and honest with both my clients and candidates and providing them with as much information as possible to help them to make the right decision, either for themselves, or for their company.
About Megan
I am an avid reader and enjoy contact sports and strategy games. I have two beautiful daughters and have been married for 14 years.

My Experience
Megan has been sourcing talent as a recruiter since 2005 and was the first participant in the SearchPath Young Entrepreneurs Program. Having graduated from Vanderbilt University in 2004, she had always had a desire to open her own business and saw the opportunity with SearchPath as a perfect fit. After completing the program with SearchPath, Megan started SearchPath of Columbus in January of 2006. Megan's practice focuses on all aspects of talent acquisition within the pet product, animal health and animal nutrition industries.